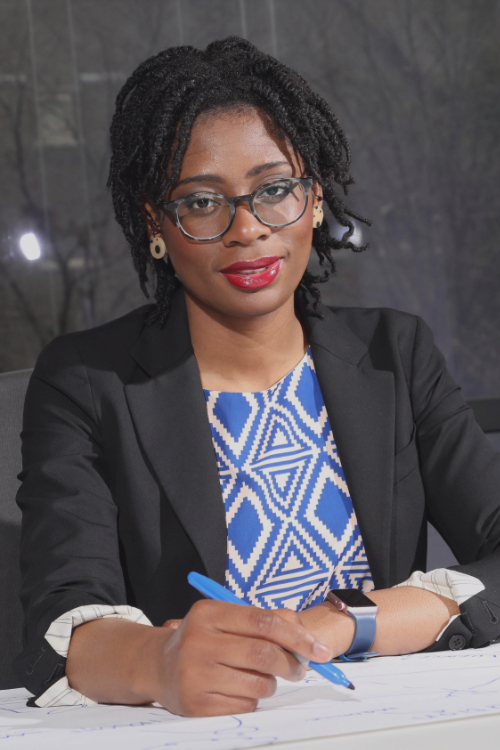 Anthonia Carter | Founder, Principal Investigator
Anthonia Carter, a native of Birmingham, Alabama, is a PhD student in Information Science at Cornell University. She explores research opportunities at the intersection of data science, economic development, and critical design theory to shape better futures centered around the perspectives of historically marginalized voices. In her doctoral research, she investigates the ethical, societal, and computational implications of recommendation engines and underlying ranking systems that drive online crowdfunding platforms.
Through the generous support of the IIE Centennial fellowship, Anthonia is addressing the opportunity gap between Birmingham-based BIPOC-led startups and angel/Venture Capital funding. With this work, she is making headway in tackling the VC industry's systemic lack of diversity by identifying strategies to increase access to opportunities, funds, and wealth for BIPOC startup founders.
In 2017, Anthonia was awarded a Fulbright scholarship to pursue a Master's degree in Multidisciplinary Innovation at Northumbria University in the United Kingdom. There, she used a design-led approach to help enterprises realize innovation opportunities. Before studying at Northumbria, Anthonia graduated with dual (Bachelor's and Master's) degrees in Mathematics and a Bachelor's of Fine Arts degree in Art Studio from the University of Alabama at Birmingham.
Anthonia is a creative misfit —a mathematician, artist, scholar, designer, researcher, change agent, and community builder.